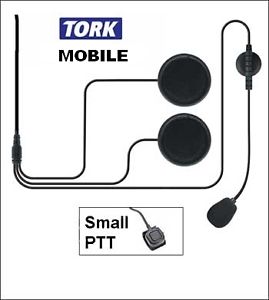 This motorcycle helmet headset is designed for comfort while riding a motorcycle and using your iPhone or Smartphone. If you're currently using your phone while riding and listening to music, than this is the ideal product for you.
This headset allows you to listen to music with full helmet speakers and integrates a noise reduction microphone for use while taking a cellular call. Connect the headset to your phone, press the PTT (push to talk button) to listen start your music. When a call is received the phone will automatically pause the music, trigger the small handlebar PTT to answer the call. When the call is finished the music application will resume to play.
This headset is available for either full face (Sport Mic) or 3/4 helmet (Boom Mic).  Select your mic at checkout.


The wired connection to smart phone is by 3.5mm stereo jack plug.